How actress called Busy was incredibly busy trying to stop floodwater pouring into her New York home
An American actress came up with a highly unusual way to make her own 'sandbags' when her New York home was hit by Hurricane Ida.
Busy Philipps stuffed her collection of reusable MacGuyver canvas shopping bags with anything she could find to try to stop the water flooding into her basement.
The 42-year-old then put it all on Instagram saying: "If for one second you ever thought I was the type of person who would just give up when the flood started rising and the people who are supposed to come help are distracted by a myriad of other calamities so they can't show up, then I'm here to tell you you're very wrong.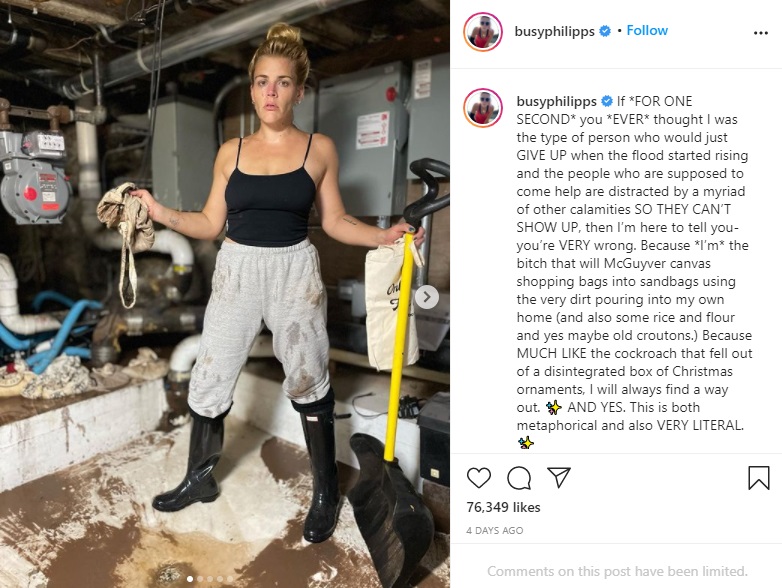 "Because I'm the one that will turn MacGuyver canvas shopping bags into sandbags using the very dirt pouring into my own home and also some rice and flour and, yes, maybe old croutons."
Busy is currently starring in American musical comedy television series Girls5Eva and is also known for her roles in TV series Freaks and Geeks, Dawson's Creek, Love Inc and Cougar Town.
To find out more about the causes of flash flooding and why it can be so dangerous click here.