Millions of UK homes will be worthless in the coming years if Government fails to make climate change targets
One in 10 homes will be at risk of flooding with millions of homes becoming worthless due to flooding in the foreseeable future.
The bleak forecast reveals this will happen within the next 30 years unless the UK government meets its target to cut emissions from burning fossil fuels.
The one in 10 homes equates to more than 3 million and would even mean that large parts of London bordering the River Thames will be flooded.
The report has been drawn up by locations intelligence company Gamma which has mapped out the areas most at risk of catastrophic flooding in the future. It has produced this table (below) which shows the areas at serious risk from future flooding.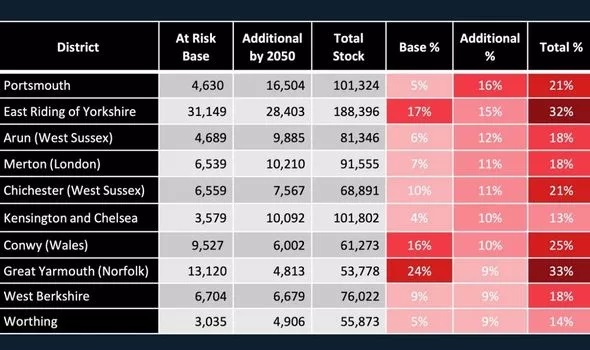 The effects of climate change could see vast parts of the country swamped due to extreme flooding caused by heavy rainfall and rising sea levels leading to new flood plains expanding even further.
A third of houses and commercial buildings in Great Yarmouth will also be under threat, for example, meaning homeowners may not be able to sell their properties for the next 30 years.
London will also be badly hit with an estimated 14,000 properties in Kensington and Chelsea alone facing a threat of flooding with the flood barriers on the Thames unable to hold back the tide of rising sea levels.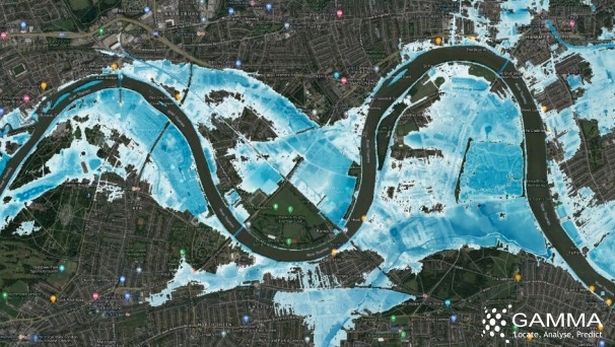 In 2019 Britain became the first member of the Group of Seven major industrialised economies to set a net-zero emissions target for 2050 and wants to be powered entirely by clean electricity by 2035. Next week the UK hosts the COP26 UN climate talks in Glasgow which aim to strengthen global action on climate change.
Renewable energy now accounts for around 40% of total electricity generated in the UK with wind energy supplying about 24% of it.
In the meantime, people have to take measures to protect their own homes and businesses from flooding.
Many people don't realise that councils in the UK have no responsibility to provide sandbags so people have to buy their own.
Some councils recommend FloodSax (www.floodsax.co.uk) alternative sandbags for flood protection which are a flexible alternative to traditional sandbags and are space-saving to store and quick and easy to deploy.
When FloodSax come into contact with water they absorb 20 litres which transforms them from being as light as a pillowcase to being more effective than traditional sandbags in just three minutes.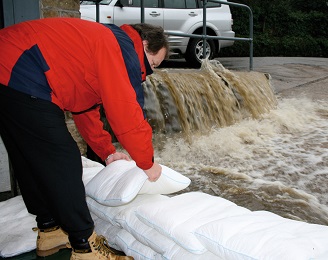 They are vacuum-packed so are space-saving to store and quick and easy to deploy. In their dry state FloodSax are thin with a large surface area so are ideal to soak up drips, leaks and spills indoors in hard-to-reach places such as beneath boilers, below radiators and underneath pipes.
More than 2.5 million have now been sold worldwide.
To buy FloodSax go to http://www.floodsax.co.uk/buy/uk-suppliers/